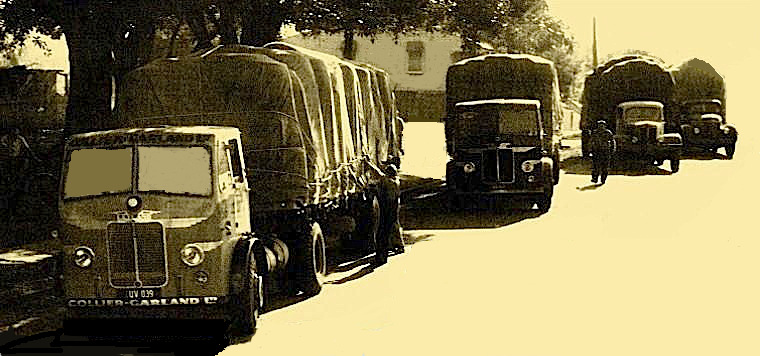 Welcome to the "Australian Road Transport Heritage Centre"
---
Coronavirus (COVID-19) Update
We know that there are a lot of questions around how the latest Federal Government & NSW Government announcements affecting us and our functions;
Updated 11th November 2020.
Our Museum has reopen from the 12th Jun 2020.
All General Meetings are

(mostly)

held at the Museum.
Our June Lone Weekend Dinner and Road Run was cancelled for 2020.
We are in the planing stage of our Tractor Pull for 2021 (Flyer Bellow).
We are also in the planing stage of our Dinner & Road Dun for 2021.
We can not give a direct time line for anything as things are changing on a daily basis so we hope every one understands this.
We want to assure all our Members, Guest and Visitors that health and safety is one of our top prioritys and hope all stay safe during these tough times.
With the situation rapidly evolving any updates to this information will be made available on our website and social media channels ASAP.
Please note: Any one attending our Museum must sign in our COVID book, this is a requiement by the NSW Goverment.
---
ARTHC Tractor Pull & Swap Meet 2021

You can download the Flyer by clicking on the Image or here for a PDF
More Info "including cost" can be viewed by clicking here
---
The Museum has re-opened
Our Museum has re-opened from the 12th Jun 2020.
Was Closed due to NSW Covid Laws.
Currently Thursday's is closed (till further notice),
Friday's open from 10am to 3pm,
Saturday's open from 10am to 3pm,
Sunday's open from 10am to 3pm,
Please take note: Our museum is run by volunteer members only, no paid staff.
Some Public Holidays we may be CLOSED We will try to list on our events page.
Entry is $5 per person, $4 Concession, Children Under 16 Free. (Cash Only)
Clubs and large groups please contact the Secretary to arrange a booked day
(The museum may be opened at other times and days, Members &/or Booking Dependent)
(If our Museum is not open during our advertised time's then we apologise as it means a volunteer is not available for this day)
(Please note: All must sign and provide details in our covid entry book apond entry to the museum, this is a requiemnt by the NSW Goverment)
---
About A.R.T.H.C.
The Australian Road Transport Heritage Centre (ARTHC) is becoming an iconic national transport museum dedicated to the preservation, upkeep and display of vehicles and equipment that played a role in the development of the Australian road transport industry.
In particular the ARTHC is showcasing some of vehicles & equipment that operated on the Hume Highway and tell some of the stories from the Hume Highway and Gundagai region through our Museum.
Gundagai is located almost halfway between Sydney and Melbourne on the Hume Highway and has long been a popular stopping point for truck drivers.
We have a current museum that is set up to allow for viewing, storage and maintenance of the equipment we have collected and received over the years, the museum is at corner of Tor St and Jack Moses Ave Gundagai
We are only about 900 meters from the Gundagai Information Centre.
We are looking into sites and have a few on the table for our new larger main Museum site.
---
The ARTHC aim is to create a transport heritage centre of national significance.
Additionally being located almost halfway between Melbourne and Sydney it is envisaged that in time the ARTHC might become one of the destination for some of the heritage vehicle runs like
Hauling the Hume and Crawling the Hume (to name a few).
---